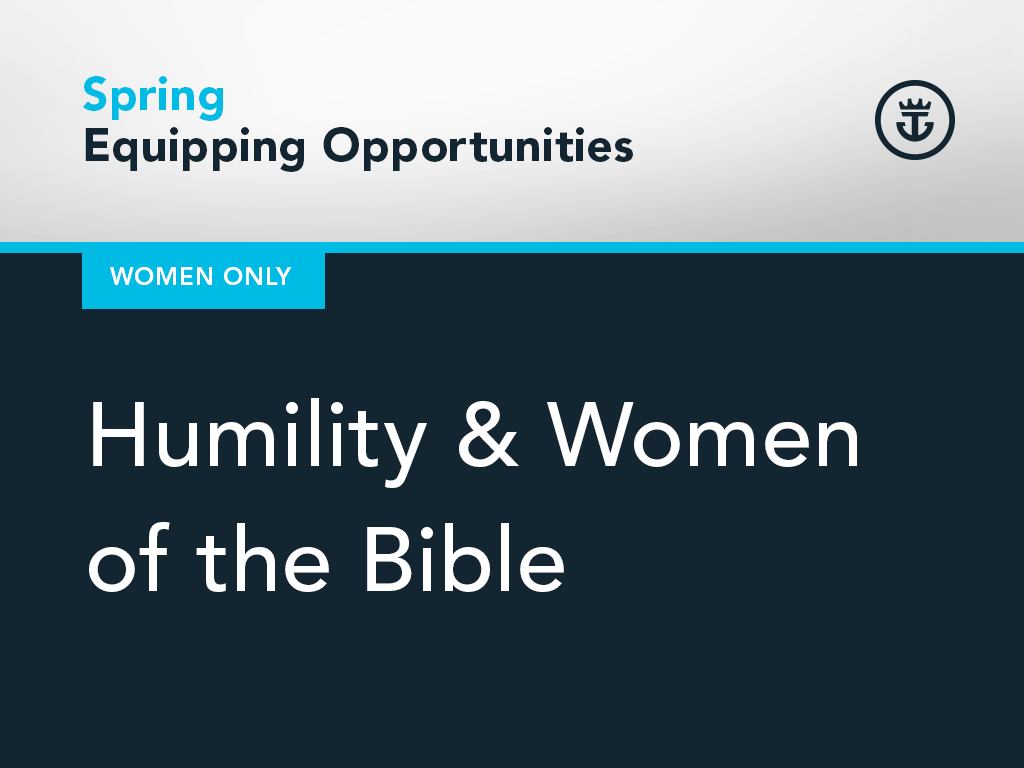 Humility and Women of the Bible
April 24th - May 29th, 2018
The Humility & Women of the Bible study will explore the lives of different biblical women. We will study their lives, look for the gospel in her story, and examine her view of God and of herself. Besides the gospel, the common thread each week will be an examination of humility or a lack of it in their lives. This study has no homework, and each week a different woman will be teaching.
Questions? lindamassey62@gmail.com
Wednesday Morning Men's Study
April 25th - May 9th, 2018
Wednesday Mornings 6:15-7:30am
Contact: mensministry@kingsharbor.org
This study is on-going and new members are always welcome. Registration is not required.
Ecclesiastes Art Show
April 25th, 2018
We are looking for art pieces based on the current sermon series on Ecclesiastes. All art can be submitted, but not all art may be displayed. Art must be dropped off by Wednesday, April 25. The Art Show begins on the weekend of April 28/29 and the artwork will be displayed for a few months. At the end of the Art Show, you will be contacted to pick up your artwork.
You are welcome to submit multiple 2D art pieces (painting, drawing, watercolor, collage, photography, etc.), but the artwork must be based on the theme. All artwork must accompanied by a description/verse describing how it relates to the theme.
Please select the registration type that corresponds to the number of art pieces you will be submitting. If you plan to submit more than 3 pieces, please email artministry@kingsharbor.org.
Questions: artministry@kingsharbor.org
It's a New Day- An Outreach Ministry to Widows
April 27th - May 25th, 2018
It's a New Day - An outreach ministry to widows.
We are purposed to share our lives together providing encouragement, wisdom, and hope. Our monthly meetings will offer a social gathering, an enlightening study on widows in the Word, and guest speakers addressing issues that are specific to widowhood. Join us for our first meeting - Friday, February 23rd, 10:00 am in the Sonrise Chapel. Questions? Please contact doreen@doreenhanna.com.
Women's Retreat- Face to Face: Intimacy with God
May 4th - May 6th, 2018
$180 - $200
Ladies, we'd love to have you join us for our 2018 Women's Retreat with guest speaker Lacey Stevenson at Pine Summit Christian Camp, 700 Wren Drive, Big Bear CA 92315. The price includes lodging (upon registration you will have the option of selecting a single bed or a bunk bed), five meals and various activities. Paintball is available for an additional $20. Single beds - Each room consists of either 4 singles or 6 singles. Bunk Beds - Each room consists of two separate bunks, for a total of 4 beds per room. Please note room will be assigned on a first come basis by an "assignment team" the week before the retreat.
A $75 non-refundable deposit is due upon registration. Registration closes April 29th.
If you have any questions please contact Annie Chase at achase@kingsharbor.org.
Moms United 2017-18
May 17th - May 18th, 2018
$25
9:30-11:30 A.M. EVERY THIRD THURSDAY OF THE MONTH
MEETS ONCE MONTHLY FROM OCTOBER-MAY.
Moms United intends to gather mothers into community to be refreshed, equipped, and motivated with the truth of the gospel. We sprouted out of the desire for grace and fellowship past the preschool years as we parent our elementary, junior high and high school aged children. We meet once a month for a delicious brunch, truth from God's Word, and encouragement from one another. Join us as we turn our eyes upon Jesus.
The fee is $25 for the whole year. Children's Ministry and a homeschooling room is available for $25/child. If you are registering more than three children please contact Lisa Larking at lisa@kingsharbor.org for a discount code.
Location: King's Harbor Church
Raising Teenagers in Today's Culture: Adolescent Development, the Amazing Teenage Brain and Setting Life-giving Limits
May 19th, 2018
Student Ministries is providing periodic trainings for parents of teenagers and youth group leaders. These trainings are led by professional therapists - educated and experienced in handling difficult topics commonly faced by our teens. This training will help you understand the developmental changes your teen is going through, the amazing way God created their brains, and explore how to parent in ways that support positive development and growth in light of this complexity. Registration is required.
Welcome to KHC
May 20th, 2018
If you are new to KHC or looking to learn more about our church please plan to join us for lunch! During this lunch you will have the opportunity to meet some of our pastors, elders, and staff as well as learn how KHC is committed to Love God, Love People, and Make Disciples. Registration is required and Children's Ministry is available by registration only. Registration will close on Friday, May 18th.
2018 RFKC Volunteer Application
July 8th - July 13th, 2018
RFKC 2018 Sunday, July 8-Friday, July 13
Applications open March 1 and close on April 30.
Please select the correct attendee type since there are different questions for returners, new volunteers, and teens.
NEW VOLUNTEERS: Your application confirmation email will contain a link to register for an interview. You MUST be interviewed to be accepted as a volunteer for RFK.
TEEN VOLUNTEERS: Teen volunteers must be at least 16 years old by the start date of Camp (July 8) in order to participate. If you are not yet 18 years old, but will be 18 years old by the start date of Camp (July 8), please select the ADULT attendee type, not teen.
Questions? Please contact RFKC Director Christine Barker at rfkc@kingsharbor.org.